It's Dettol's new high performance range of products for men that keep you hygienic and smelling great. This anti-bacterial functions body wash and soap cleanses deep into the pores of your skin, to keep you protected from germs and smelling shower-fresh throughout the day.
It keeps you smelling and smelling like a man should and not like a garbage truck by the end of a day.
You can't smell like a woman or a flower. When I was young, I never had the opportunity to use any of these great men toiletries. My Mum used to have a lot of those. I remember she had a bottle of perfume in her room. It was during Form 1 (just fresh from primary school) and we had our favourite physical education (PE) classes. I remember smelling terrible each time after PE classes. Mum's perfume was the solution of the day. Now I remember why my friends looked at me funny. OH GOD WHY.
With this new Dettol Men product, I don't need to share body wash with my wife anymore.
For an active person like me, smelling great (or at least not smelly) is important) during or after my..

Interviews/presentations. I can't have potential clients running away once I finish my presentations.

Meetings with VIPs to lobby for change of certain laws. I will do no justice for civil society if MPs run away when they smell me.

Futsal session. I don't want to be known as the smelly footballer.

Rock climbing sessions.
Marathons. It's usually quite pack at the finishing line. But smelling bad during such time may give you some space to move around..hhmmmm
The Dettol High Performance series comes with two versions of shower gel and soap namely Extreme and Aqua. It smells great – just like a gentleman.
For all the events and conferences I attend as well as sports I do, Dettol Men's shower gel do the job by keeping me clean and fresh-smelling, washing off all the grime and kills 99% of germs.
Dettol Men App
You must try out Dettol Men's Unleash the Real Man App at http://apps.facebook.com/dettolmen-my/. It's quite fun. Answer the questions in the App and find out what type of real man are you!
First they will ask you some questions like..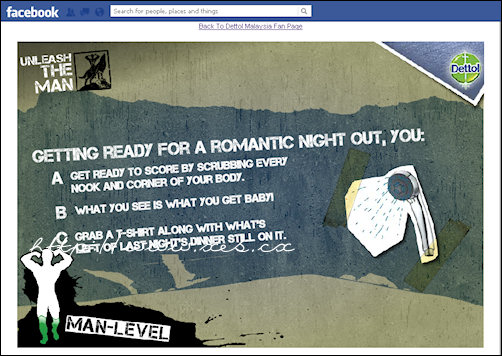 After a few questions, you'll be asked to upload a photo of yourself.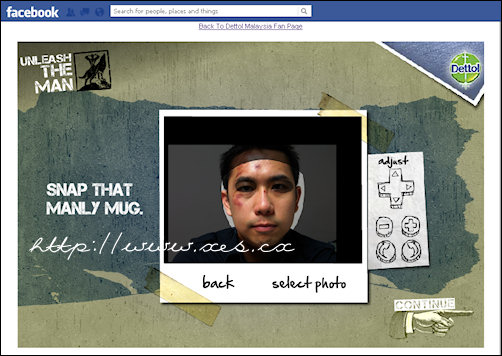 Whack a wall until it breaks..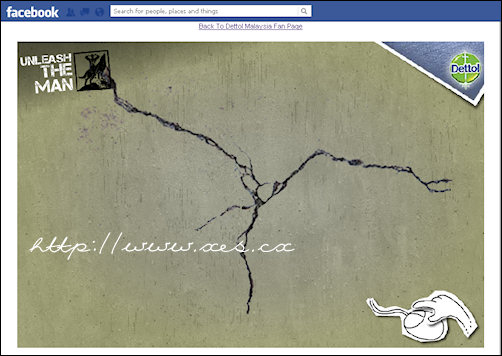 Tadaaa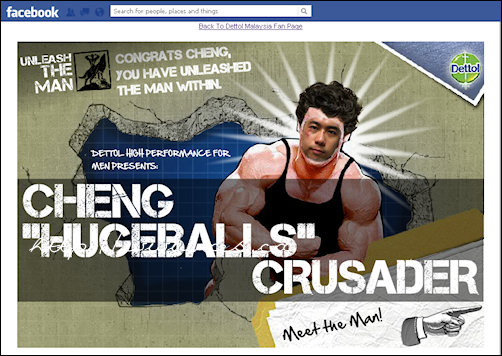 I AM THE HUGEBALL CRUSADER! Click on Meet the Man, and you will see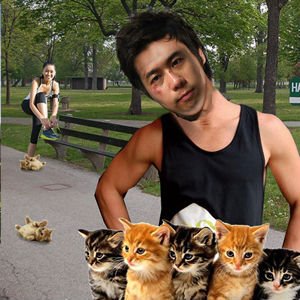 Not sure why the kittens are there..uumm..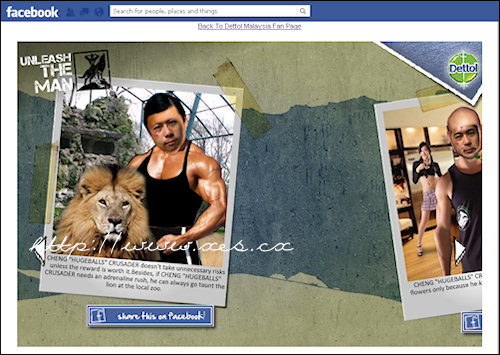 Me and another kitten. THAT'S MORE LIKE IT!
Oh, you'll stand a chance to win a price if you use this App! 50th person of the day stand a chance to win a Dettol hamper!
Dettol Men is available at your nearest pharmacy, grocery stalls and hypermarkets!