I don't understand how some girls are not tired of acting cute. Isn't tiresome to be something you're not? In most cases, of course. If you're really hot looking, you needn't act cute, you know. And if you write really well. But that's my humble opinion. ;P
I'm sure everyone has come across tons of blogs packed with cutey-pie pictures which are posted on the blogs for no particular reason at all. Like, EVERY POST will have their cutey-tooty-fruity-pie pictures, they can pose in bed, in the loo, in the car, everywhere.
beh tahan.
So I decided that because I'm an ugly girl/guy/both and I'm desperate for attention, I want to act cute as well. To have loads of attention from perverts so that they can dream of me before they sleep. ooh, baby. ;P
Some of the poses include:


1. point finger to cheek
Which means: Yes, please see my imaginary dimple. I'm cute, aren't I? You just want to pinch my cute cheeks, right? Say it! SAY I'M CUTE!!


2. the V-sign or Peace sign
Which means: I just want World Peace. Yes, I really do. Peace out y'all, weee…
(oh, borrowed someone's hand for that pose)

3. the L-sign below or at chin
Which means: I don't know what the f*ck this means but everyone does it so I wanna do it as well. *rubs imaginary beard*
(Probably just hiding a volcano sized pimple, if you ask me)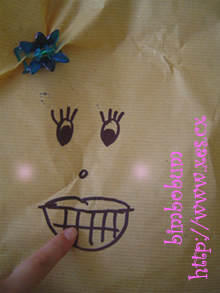 4. bite finger with an innocent look
Which means: I know you want me.. And because I'm so innocent, the more you want me… Don't you just want to get into my panties? *Rrrr* *licks own finger to give suggestive thoughts*


5. the OK sign
Which means: …………………….. Hie ………………………………….. I'M CUTE OK!!!!
There. Sick and tired of my cute poses? Beh tahan? No? But you can't!
You should realise the purpose of my post.
Say it!
SAY IT!!!!!
Tell me that I'm cute and you'll vote for me as one of the hottest bloggers.
Say you'll love me long, long time!
aHahAHahahah ;P

See, I still look good without make-up.
(Oops, I left the cam-whore mode on….)

Have a good week ahead! ;P